Unveiled: First look of Arjun Kapoor's Aurangzeb
Sarika Sharma
: Mumbai, Mon Mar 18 2013, 11:40 hrs



The first look of Bollywood actor Arjun Kapoor's second movie Aurangzeb is out. The actor, who is currently shooting for Gunday in Kolkata, has a double role in the movie directed by Atul Sabharwal and produced by Aditya Chopra.
Arjun, who is the son of producer Boney Kapoor, made a successful debut with Ishaqzaade last year.
Aurangzeb is said to be a remake of the 1978 hit film Trishul. Arjun dons a gangster's avatar for the movie.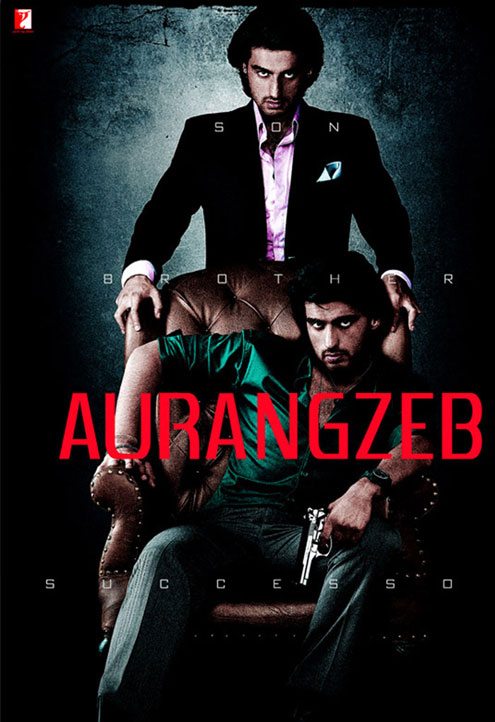 The movie also stars Rishi Kapoor, Malayalam superstar Prithviraj of Aiyyaa fame, Sikander Kher, Jackie Shroff and Amrita Singh.
Yesteryear actress Salma Agha's daughter Sasha Agha makes her big Bollywood debut with Aurangzeb.
Aurangzeb is all set to release on May 17.
Keep watching this space for more updates.
Please read our

terms of use

before posting comments
TERMS OF USE: The views, opinions and comments posted are your, and are not endorsed by this website. You shall be solely responsible for the comment posted here. The website reserves the right to delete, reject, or otherwise remove any views, opinions and comments posted or part thereof. You shall ensure that the comment is not inflammatory, abusive, derogatory, defamatory &/or obscene, or contain pornographic matter and/or does not constitute hate mail, or violate privacy of any person (s) or breach confidentiality or otherwise is illegal, immoral or contrary to public policy. Nor should it contain anything infringing copyright &/or intellectual property rights of any person(s).