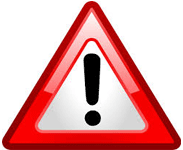 Oops! There was a problem!
Sorry, but we can't find what you were looking for right now.
The page you have requested has either expired or cannot be found.
Go back to the previous page
|
Go to the home page
LATEST NEWS
The BCCI and the Inidan Premier League (IPL) should be brought under the purview of RTI Act, Congress national secretary Pankaj Sharma demanded today. Sharma said that an inquiry should be held into t...
...read more

Army today foiled an infiltration bid in North Kashmir's Machil sector. Two army men including an officer were killed in the encounter that is still in going on. This is the first infiltration that ha...
...read more
Bhuvanya Vijay, a girl from Dehradun, has done Uttarakhand proud by emerging the all India topper this year in ICSE class XII board exminations with 99 per cent marks. Ecstatic over her results declar...
...read more

Protests broke out in parts of Karnataka today as supporters of Congress leaders who failed to get berth in Cabinet expansion effected by Chief Minister Siddaramaiah gave vent to their anger. In the d...
...read more

Congress General Secretary Digvijay Singh has lamented that many of the letters written by him to Madhya Pradesh Chief Minister Shivraj Singh Chouhan were not even acknowledged. Digvijay Singh, in a l...
...read more

Weight loss surgery, it seems, can be a political unifier. Former BJP president Nitin Gadkari had undergone a much-publicised operation to reduce his weight some time back. Now it is the turn of Renu ...
...read more
A day after Rahul Gandhi accused the BJP and other opposition parties of creating roadblocks in passage of the Food Security Bill in Parliament, the Congress top leadership on Friday deliberated on th...
...read more
Crime against Women

Five differently abled orphan girls were allegedly raped and beaten by staff at a residential school run by an NGO in Kanota area here. Four persons, including the director of the NGO 'Awaaz Foundati...
...read more
Chinese Incursion

India will convey its concerns over the recent Chinese incursion in Ladakh sector at the highest level on Sunday when Prime Minister Manmohan Singh holds talks with his Chinese counterpart Li Keqiang,...
...read more

A Junior Commissioned Officer was killed while a soldier was injured as Army today foiled an infiltration bid by militants in Macchil sector along the Line of Control in north Kashmir's Kupwara distr...
...read more
Karnataka Cabinet

Largely keeping away "tainted" MLAs, Karnataka Chief Minister Siddaramaiah today expanded his ministry with the induction of 28 ministers. But the exercise -- five days after he was sworn-in alone --...
...read more
BJP member of the legislative council and treasurer in the Karnataka unit of the party Lehar Singh Siroya, who once issued glowing tributes to Gujarat Chief Minister Narendra Modi in newspapers and wh...
...read more
Results Southern region fares best, says Board chief; in Delhi-NCR, ICSE topper scores 97.5%, two jointly top ISC with 98.75% Staying consistent with the norm, girls have outperformed boys in the ICSE...
...read more